See on Scoop.it – Sociology of the Body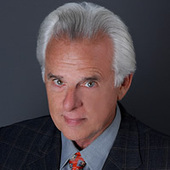 Transhumanism is a materialist religion that seeks to find transcendence and immortality through technology and the fashioning of a "post-human species."

If transhumanists have a leader, Oxford professor Nick Bostrom is the guy.
Terry Hill's insight:
This is not so far-fetched as you may imagine. Although there is no 'intelligent' design to evolution, just random mutations that work or don't work, his reference is to humans who use technology intelligently to extend bionic life.
So let's follow this guy and see where he leads us, but keep an open mind on the way.
See on www.nationalreview.com